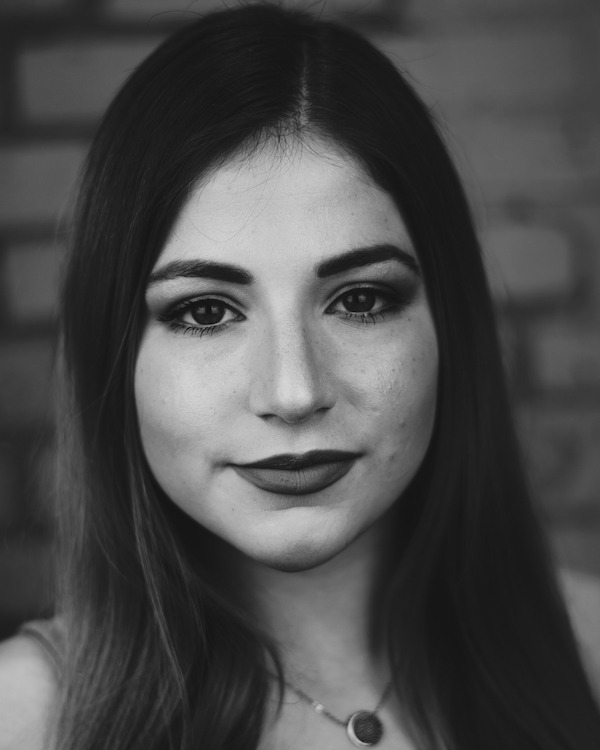 Photo by: Mark dela Cruz Originally from Thessaloniki, Greece, Anna graduated with a Bachelor Honours Degree in Contemporary Dance from the School of Contemporary Dancers' Professional Program, an affiliated program with the University of Winnipeg. Anna is excited to embark into her career as an Associate artist with Moving Roots while pursuing her individual interests in contemporary art. She started dancing at the age of seven training in ballet, but her love for contemporary dance took over when she became a teenager. Since then, she has participated in many workshops and intensives, and has performed in multiple shows.
Recent performances include works by: Odette Heyn and the Winnipeg Symphony Orchestra, Stephanie Ballard and the Winnipeg Preservation Initiative, Winnipeg's Contemporary Dancers and Peter Quanz. She has also worked with out of province choreographers such as Harold Rhéaume and Le fils d'Adrien danse in Quebec City, and in Toronto for the New Blue Dance Festival. In the summer of 2019, she participated in Creando Lazos a Traves De La Danza with Ilse Torres and Roberto Mosqueda in Mexico.
Circus has always been a fascinating genre for Anna. Her circus journey began by training in contortion and hand-balancing with an ongoing support of a circus artist Samantha Halas. She recently started practicing and performing aerial hoop under the guidance of Liz Cooper and Kimberly Craig, as well as pole with Virginia Draghi. Highlights of her circus performances as a circus artist include Heartache Hotel with Frostbite Circus, Stage Frights with One Trunk Theatre, Legends of Horrors with Hit and Run Dance Productions in Toronto, as well as multiple public and private events.
Anna finds the limitless possibilities of a moving human body powerful and mesmerizing. Pursuing a more multidisciplinary career gearing towards dance and circus arts, Anna has developed a deep connection with dance and loves to portray feelings and emotions that cannot be expressed through words. In addition to performing, she loves teaching dance, contortion, acro and flexibility for all ages. Alongside her work in dance and circus Anna is inspired by merging dance, circus, photography and discovering new possibilities for creation and collaboration.
Anna and Anastasia's first creation TANGLED (choreography by Anastasia with artistic input by Anna) started in late 2019 and was completed in the fall of 2020. Together they have created two versions; a live performance piece as well as TANGLED the film. Anna is extremely excited to work on the remix of TANGLED as well as a new original creation under the direction and mentorship of Robin Poitras and Edward Poitras that began in the summer 2020. Anna thoroughly enjoys being an artist in residence and looks forward to further artistic explorations and creations as part of New Dance Horizons' 2020-2021 35th season.
Anna Protsiou. Solo Improvisation.
References
Leg Flexibility & Strength at PCA