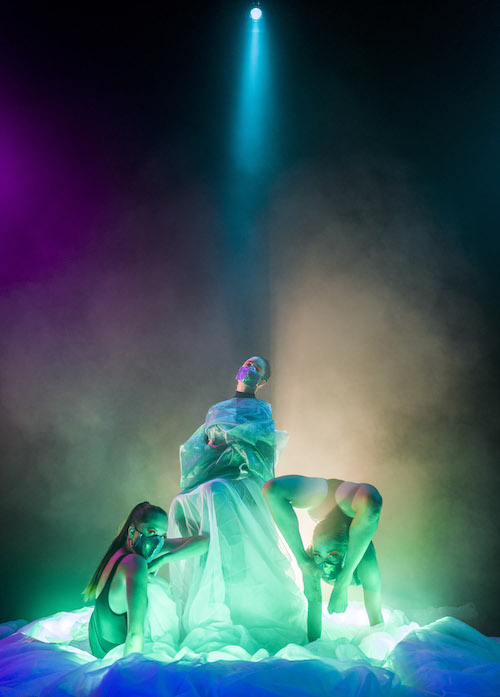 Photo by: Travis Ross Electro-alternative artist Rayannah's new mixed media installation – Afterglow / Les derniers reflets – is a physical manifestation of the realm created in parallel with her first full-length album, Nos repaires.
Rayannah presents a unique, ephemeral experience in partnership with Théâtre Cercle Molière and Synonym Sound. Originally slated for October 2020, Afterglow / Les derniers reflets has been redesigned as for an online experience-only audience to ensure that all can participate safely and comfortably.
On March 19, 2021 Saint-Boniface's Théâtre Cercle Molière will be transformed to host a live virtual performance featuring a premier team of cross-disciplinary Canadian artists.
Providing a kinetic counterpart to Rayannah's sonic landscapes, dancers Emily Solstice Tait, the Royal Winnipeg Ballet's Stephan Azulay, and contortionist Anastasia Evsigneeva will perform in an otherworldly setting created by video artist Stephanie Kuse (Sckuse) and lighting designer Miguel Fortier. Rayannah will be joined on stage by her sister and Winnipeg-based musician Caro LaFlamme for the first time. In addition, drag artist Ruby Chopstix will perform in honour of the first edition of the GORGE Queer Arts & Drage Festival opening the following day.
References