Robin Poitras (she/her)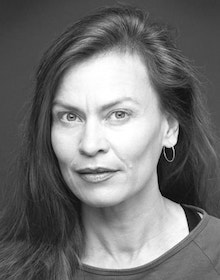 Robin Poitras, C.M. is one of Saskatchewan's most prolific dance and performance creators. Creating dance, performance, and installation works, she has been actively engaged in contemporary dance practice since the early 80s. For many years Robin has traversed the formal worlds of dance and performance art. She co-founded New Dance Horizons in 1986, with Dianne Fraser where she continues to act as Artistic Director. She is a recipient of the 2021 Order of Canada, the 2016 Lieutenant Governor's Lifetime Achievement Award, the 2006 Mayor's Awards for Business & The Arts' Lifetime Achievement Award, and the 2004 Women of Distinction Award for the Arts.
---
Edward Poitras (he/him)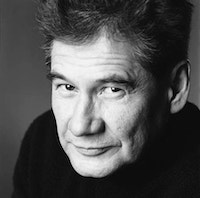 Edward Poitras is a member of the George Gordon First Nation and a resident of Treaty Four Territory. He is an artist who has always recognized his mixed heritage – Métis/Cree/Saulteaux – as a powerful source of energy, creativity, and contradiction. Themes of colonization, assimilation, integration, genocide, displacement, migration, survival, nationalism and transnationalism permeate his work as he explores tensions, contradictions, narratives, and interactions.
---
Rayannah (she/her)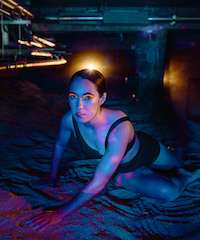 Rayannah bends noise into music by running voice, breath, synth and percussion through loop pedals. Underscored by intricate beat-making, her evocative lyrics in French and English rise above dense soundscapes, pulling listeners into a world both dark and sweet. Innovative on stage and in the studio, Rayannah unveiled her first full length album Nos repaires (Our Haunts) on March 8, 2019. This new collection of songs pursues and pushes the sounds and textures explored in Rayannah's debut EP "Boxcar Lullabies."
---
Hugh Conacher (he/him)
Hugh Conacher is a lighting and multi-media designer, and a photographer, whose practice is based in live performance. He has collaborated with musicians, choreographers, directors, visual artists, and dance and theatre companies throughout Canada and around the world, in venues large and small. He approaches each project as an individual work of art. Hugh's multi-disciplinary process straddles the worlds of lighting design, new media technologies, projection and photography, blurring the lines between disciplines, using whichever media form best serves the vision of his current project.
---
Stephanie Kuse (she/her)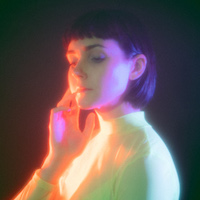 Stephanie Kuse is a media artist and graphic designer from Saskatoon, SK. Utilizing 3D rendering and digitally manipulated video footage Kuse works to capture small natural details and through various mediums reinterprets them in a surreal, gentle yet distorted manner. Collaborating alongside audio artists and musicians she has produced impactful live A/V performances, installations and visualizers. As a graphic designer, Kuse has produced memorable visual identities and album artwork for musicians and arts organizations across the country.
---
Chiyoko Szlavnics (she/her)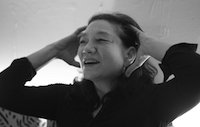 Chiyoko Szlavnics is a Canadian composer and visual artist, whose practice is based in Berlin. She began composing after graduating from university music studies in Toronto in 1989, and studied privately with James Tenney from 1993-7. A generous Fellowship Grant from the Akademie Schloss Solitude took her to Germany in 1997, after which she moved to Berlin and joined its fertile international experimental music community. Chiyoko Szlavnics composes for acoustic instruments, and programs sinewaves, and sometimes combines the two.
---
Dania AboAoun (she/her)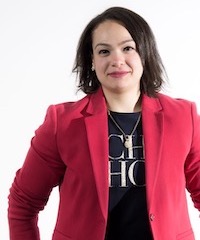 As an exceptional multidisciplinary designer with inter-cultural experiences, Dania is described as a "swiss army knife of creativity" in Canada and beyond. She is remarkable for her ability to utilize different advertising mediums that resonate with authenticity and originality. Dania is also known for delivering impactful and exciting results that shape conversations and build brand experiences. With her knowledge and eye for detail, she drives growth for clients by developing refreshing brand strategies and creative visual designs that make a difference across various brand touchpoints.
---
Brenda McLean (she/her)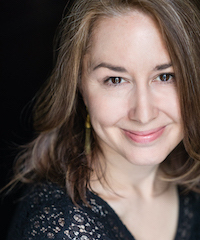 Brenda is a professional theatre designer, creator, and director working and living on Treaty 1 Territory in Winnipeg. Recently with PTE, she co-costume designed "The War Being Waged" with Andy Moro. She also costume designed for "Bad Parent" with Vancouver Asian Canadian Theatre and PTE; the show will be in WPG this fall after a run in Vancouver and Toronto. Brenda is excited to be working more in dance and happy for this first collaboration with Anna and Anastasia in developing the costume designs for Metamers and Re-Flexions.
---
Emily Solstice Tait (she/her)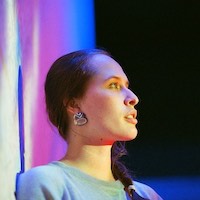 Emily's practice is rooted in contemporary dance but happily crosses into theatre, stage management and film. She is of mixed settler and Ojibway ancestry (Berens River First Nation). Her dances have been performed at The Manitoba Museum, The Forks National Historic Site, and the shores of Lake Winnipeg. Select performances include The War Being Waged (PTE), Actualize (WCD), moi, suel·e (Théâtre Cercle Molière), Confluence (Raven Spirit Dance) and The___ Place video with CBC Arts.
---
Claire Sparling (she/her)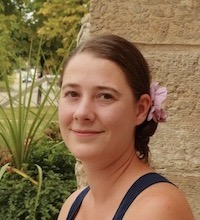 From a very young age, Claire has been sewing, knitting, spinning and weaving, never missing a chance to add new skills to her repertoire. Growing up (and still living) in Winnipeg she has had the opportunity to create costumes at many local theaters and production companies such as the Prairie Theater Exchange as well as the Royal Winnipeg Ballet. Claire always enjoys the challenge of creating a garment from a drawing and figuring out how it can work and move in reality.
---