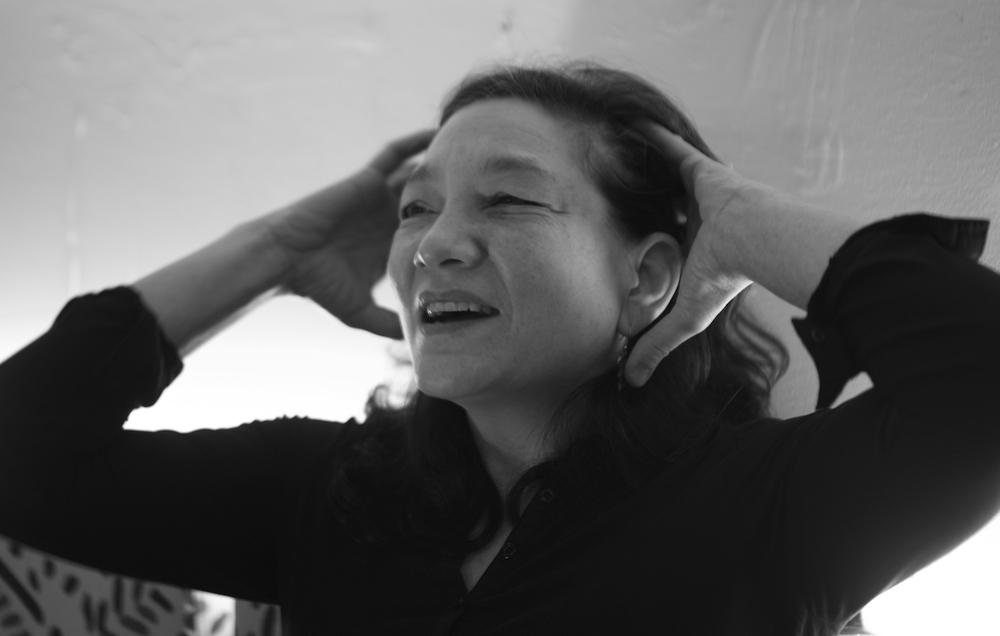 Photo by: Robert Wilson Chiyoko Szlavnics is a Canadian composer and visual artist, whose practice is based in Berlin. She began composing after graduating from university music studies in Toronto in 1989, and studied privately with James Tenney from 1993-7. A generous Fellowship Grant from the Akademie Schloss Solitude took her to Germany in 1997, after which she moved to Berlin and joined its fertile international experimental music community. Chiyoko Szlavnics composes for acoustic instruments, and programs sinewaves, and sometimes combines the two. Around the year 2000, she developed a compositional approach based on self-generated drawings. The drawings enabled her to conceive and realise a kind of music, which promotes the perception of certain psychoacoustic phenomena (beating and combination tones), through her sensitive setting of ratio-related pitch material in sustains and extended glissandi, and her careful orchestration. Drawing became an independent artistic practice around the year 2010. She has created numerous "moire" series, which have been exhibited internationally. Beyond upcoming composition projects and further drawing series, Szlavnics also dreams of creating a new series of "sinewave sculptures". Szlavnics's compositions have been performed at venues great and small. Her preferred performance and installation venues are those with extraordinary resonance.
She is currently working on a new composition for the London-based vocal ensemble, EXAUDI. Premiere: May 2022, Wittener Tage. Second performance: November 2022, Huddersfield New Music Festival.
Chiyoko's composition "Gradients of Detail" was chosen for the duet Re-Tangled by Robin Poitras and Edward Poitras. The duet will be premiered at MR: Reflections on June 3 & 4, 2022, at Théâtre Cercle Molière, Winnipeg.
Website: www.chiyokoszlavnics.org